We manufacture quality home accessories and wholesale it worldwide.
CHOOSE A HOME ACCESSORIES RANGE:
Home accessories manufacture at wholesale price.
We supply of home accessories, Western homeware and Asian home decor.
You will enjoy our prices. You will love our quality. Let's work together!
Let's see why you will love to buy our home accessories (beside saving money and becoming our new best friend).
SMALL DETAILS, BIG CHANGES
Sometimes details make the biggest difference.
A big wood mirror or a small stone sculpture can bring life in a room. Decorating a house is all about choosing the right items for the right rooms. Picking up accessories may be the most exciting part in building your dream home. You don't need to stress anymore, you don't need to wait. One more step and the house will be ready!
When you start decorating your interior, you start to feel how it will be to live in the place.
This is why accessories are so important. Accessories will help define the general mood of a room. Do you want to give your living room an ethnic feel? Go for a carved wall panel and a stone sculpture. Want a modern and clean kitchen? Copper lamps and ceramic fruit bowls are a great choice.
Decorating a house and choosing the perfect accessories is exciting. Be creative!
CHOOSE THE RIGHT ACCESSORIES
You can follow some simple rules to create a beautiful home decor.
Have fun! To get the best of any room, remember to mix textures, colors and sizes. Don't stick to a single style because you would end-up with a boring room. You don't want to live in furniture magazine. You want to enjoy life with your family in a house that show your personality. Mixing different styles of accessories will help you bring life to the rooms. For example, hang a vintage wood mirror next to a copper vase. Sprinkle sculptures around the room, add a rug on your sofa, hang an artwork and voilà! The room comes to life and have this homey feeling.
When you choose accessories, mix and match different styles and sizes.
5 SIMPLE TIPS TO CHOOSE YOUR HOME ACCESSORIES
Accessories are an inexpensive way to add a new look to a room. Let's follow some simple tips to help you choose the good items.
QUALITY OVER QUANTITY.
Do you want to live among poor-quality accessories?
When it comes to accessories, less is more. A special and unique piece can make a huge difference. A big and beautiful stone sculpture will bring life to your living room. On another hand, tons of knickknacks will make the space look cheap and messy.
Don't fill the room with cheap items. Choose some beautiful accessories you care about.

COMBINE.
To create a beautiful interior, combine sizes and colors.
Accessories are a good way to add pop of colors around the house. More often than not, I visit houses that need more color. White walls, neutral furniture and floors help to create a clean environment. But you don't want a boring home. Bring fun and contrasts with accessories, and light up the general mood. For example colorful candle holders can bring fun to a plain wood shelf.
Home accessories are inexpensive and easy to move. Change them to change the style of your interior and fit your mood or match the seasons.

SIZE MATTERS.
When you choose your accessories, think about the size of the rooms.
You don't want to hang a tiny mirror in a huge bathroom. The result would look awkward and funny. Before choosing your accessories, take the time to check the size of every room. You will then select the accessories that fits best in every space.
Good proportions help create a comfortable home. Make sure you choose the correct sizes!

DON'T BE STRAIGHT.

Consider asymmetrical arrangements to break the visual lines.
Here is a common example of symmetrical arrangement. A big buffet with a wall mirror in the center and a vase on each side. It is boring, and I know that we are creative. Let's try balance instead of symmetry. We can group small items in odd numbers, or display wall deco of different sizes.
Asymmetrical arrangements will break the lines and add vibrancy to the rooms.

FOLLOW THE CONVERSATION.
Home accessories will talk with the room.
When I decorate a house, I stand in the middle of the room and look around me. I start to place the large accessories first. Then add balance with medium and small items wherever needed.
Listen to what the room has to say. Does this terra-cotta pot looks like it belongs to this corner of the room? Wouldn't this self look better with a small item on it? Take a step back and feel the vibe.
Don't forget to leave some empty spaces, so the room can "breath".
When decoration a house, follow your intuition and trust your instinct.
HOME ACCESSORIES PACKAGINGS
4 LAYERS OF PROTECTIONS.
We care about the accessories we supply. We make sure that they don't get damaged during shipment.
This is why we package each accessories with no less than 4 layers of protection.
Let's see how we package our home accessories.
❶ WRAPPING.
First, we wrap the accessory inside a soft foam sheet. The foam sheet protect the good from any scratch or dust.
❷ CUSHIONING.
We then cut blocks of 2cm Styrofoam (a kind of expanded polystyrene). We use the thick Styrofoam to protect every angle of the accessory. This allow the item to resists shocks and vibrations.
❸ PACKING IN INDIVIDUAL BOXES.
We put the accessory in a 3-ply corrugated box. Before we tape each box, we add a layer of bubble wrap on top of the accessory. This allows us to stack the boxes in a safe way.
❹ STACKING IN A LARGE BOX.
We stack all the individual box in a larger 3-ply fiberboard. That's it! The packaging is ready.
After we finish the packaging we are ready to ship the home accessories. We know that the items will reach you in a good condition.
MORE ABOUT OUR HOME ACCESSORIES WHOLESALE
BEST SELLER.
Here is the current Home Accessories our customers love the most.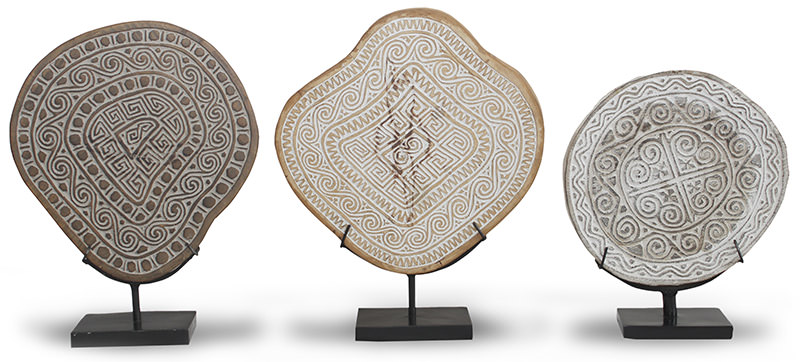 HOME ACCESSORIES TESTIMONIALS
Let's see what our customers have to say about our home accessories.
"We've just renovated our hotel in Natal and bought copper lamps here. Everything was fine."

Fernando, Natal, Brazil.
"Bali is booming. Last time I came I was looking for a reliable and honest partner for my furniture shop in Perth. I ended up meeting Farida. So far so good and she now supplies most of my accessories and teak furniture. It is nice working with her because she answers fast and delivers on what she promises. And the products are great."

B. Frood, Perth, Australia.
"I love the decorating ideas on this website. I always buy small stones sculptures and wood pots for my ethnic retail shop. Customers like it."

Alain, Nanterre, France.
"I go to Indonesia every year (my wife is Indonesian). Every time I bring back some of their accessories. The price is good and the service is great (last time they even delivered to our hotel)."

Andrew, Sydney, Australia.
MORE COLLECTIONS?
TEAK FURNITURE: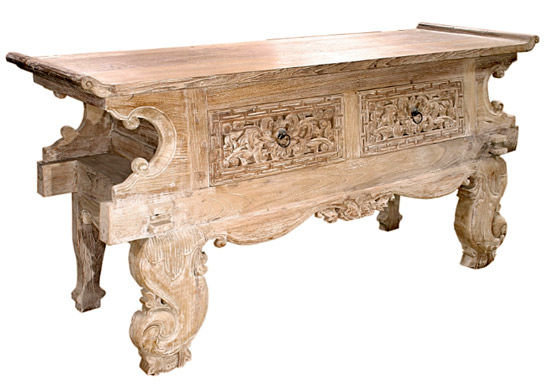 Create a delicate and elegant atmosphere in any home with our premium Teak furniture.
SUAR FURNITURE: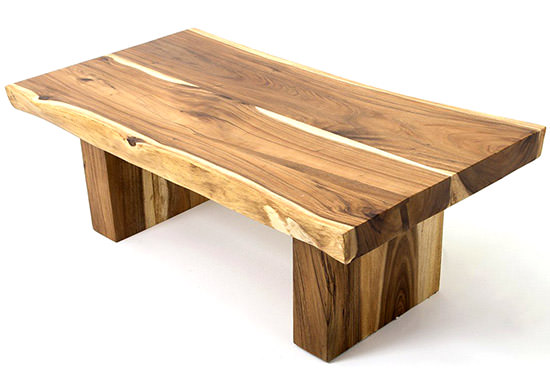 Suar furniture is robust and beautiful. It makes an instant statement in a room.
SYNTHETIC RATTAN: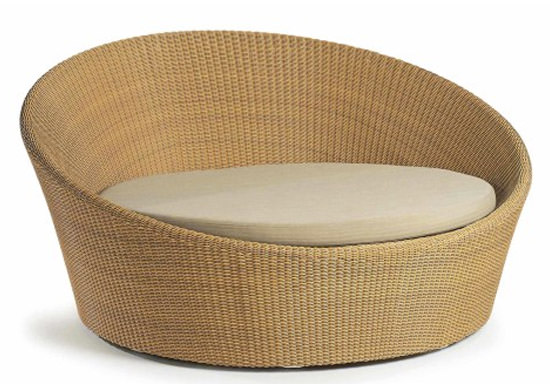 People love the durable, handsome and lightweight qualities of Synthetic Rattan. Not to forget the low price.


More information about Indonesian traditions.