We manufacture and supply suar shelves, bookshelves and racks.
DISCOVER OUR SUAR SHELVES:
Click on any image to see a larger version.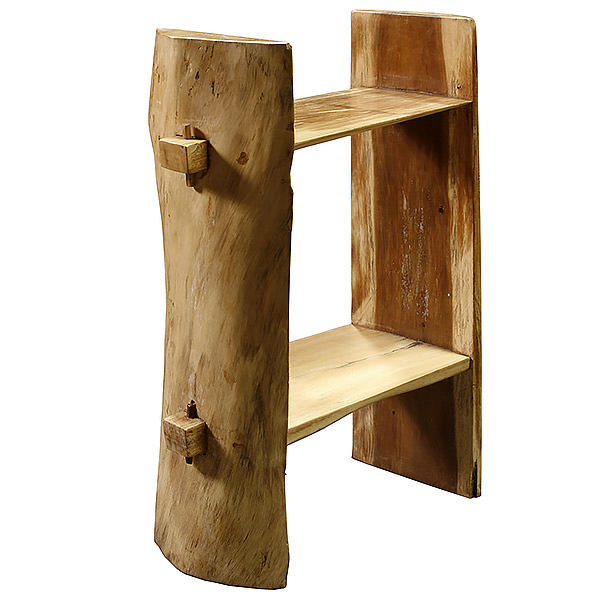 OPEN SHELVES
PRICE: USD 184.00
SIZE: W100–D45–H100cm | CBM: 0.450
PRODUCT ID: SF-SH-BR-001
For the design of this beautiful shelf, we kept the natural beauty of suar wood. The sides of the furniture have natural shapes and follow the original line of the rain tree. The furniture offers plenty of storage space to store your books or your decorating accessories. Like all our suar furniture, this suar shelf is available at wholesale price.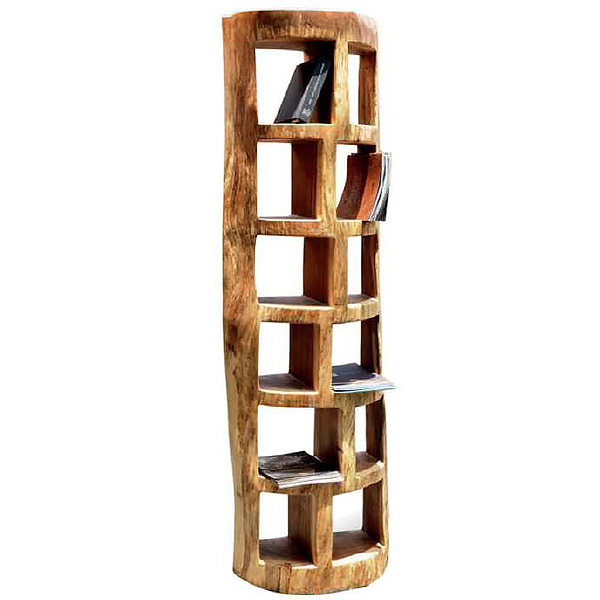 FLINSTONES BOOK CASE
PRICE: USD 184.00
SIZE: W45–D35–H150cm | CBM: 0.235
PRODUCT ID: SF-SH-BR-002
This suar rack has an organic look. It screams Nature and will make any interior look warmer. You can put an entire collection of books inside the shelves. Be creative and use the suar rack in a different way. Why not putting this furniture in your kitchen to display all your spices and cooking tools? Suar is also known as saman and rain tree wood.
Suar shelves manufacture at wholesale price.
Do you want to buy suar bookshelves at wholesale price for your furniture retail shop?
Are you looking for a wooden bookshelf for an interior design project?
Do you need suar shelves for your hotel?
We manufacture and export quality suar shelves at the most reasonable price.
HOW TO ORDER SUAR SHELVES?
Ordering our suar shelves is easy. Follow these simple steps.
Press the Contact button below
(or email us at info@myownbali.com).
Copy the product ID for every furniture you want.
Specify the quantity you need.
Tell us more about you.
That's it! We will answer with a free quote in less than 24 hours.
MORE ABOUT OUR SUAR SHELVES WHOLESALE:
OUR PRICES ARE IN US DOLLARS.
A PRICE THAT SAYS USD 126.00 IS 126 US DOLLARS AND ZERO CENTS.
OUR SIZES ARE IN CENTIMETERS. 'W' IS FOR WIDTH, 'D' IS FOR DEPTH AND 'H' IS FOR HEIGHT.
A SIZE THAT SAYS W110-D45-H90cm IS FOR AN ITEM THAT IS 110cm WIDE, 45cm DEEP AND 90cm HIGH.
CBM IS THE CUBIC METER SIZE OF THE ITEM.
PRODUCT ID IS THE PRODUCT REFERENCE FOR EVERY SUAR SHELF YOU WANT TO ORDER.
DON'T FORGET TO ADD THE QUANTITY!
MORE ABOUT HOW TO ORDER OUR SUAR SHELVES.


More information about Samanea, Suar wood botanical family.