We manufacture quality synthetic rattan furniture and wholesale it worldwide.
CHOOSE A SYNTHETIC RATTAN RANGE:
Synthetic rattan furniture manufacture at wholesale price.
We are a wholesaler of Synthetic Rattan Furniture from Indonesia.
Our prices are great and our quality excellent. Try us!
Let's see why you will love to buy our synthetic rattan furniture. (Beside the obvious fact that we are fun and nice and awesome).
AN ADVANCED TECHNOLOGY.
To build our furniture we use polyethylene. It helps us make furniture that is easy to use.
The colors will not fade under direct sunlight.
You and can leave the furniture outdoors all year-long.
You can choose our synthetic rattan furniture in the color you want.
The synthetic rattan furniture resists rain and sun.
It remains cool to the touch, even in the hottest weather.
Easy to clean, you will need a basic garden hose and a small towel to wipe it.
The furniture will not grow mold or rot.
Synthetic rattan offers plenty of qualities.
Our furniture is waterproof and weatherproof. It needs no maintenance.
A SMART CHOICE.
Synthetic rattan is a cost-effective and responsable option.
We love Nature. Our synthetic rattan furniture is 100% recyclable.
The furniture is light and sturdy. It means that they are easy to move around your house.
Because of its light weight, synthetic rattan furniture is cost-effective. It is cheaper to ship.
Synthetic rattan is a clever choice.
It makes low-cost and useful furniture. Synthetic rattan respect the environment and is cheap to export.
SIX REASONS TO CHOOSE OUR SYNTHETIC RATTAN FURNITURE.
WE OFFER A THREE-YEARS WARRANTY.
We use the best quality of synthetic rattan.
Our wicker furniture is strong, sturdy and durable. I don't ask you to trust me on this.
We are so confident in the quality of our products that we offer a three-years warranty. Any cracking, fading, splitting or structural damage due to our manufacturing? No problem. We change the furniture. Plain and simple.
THE MATERIAL WE USE IS 100% RECYCLABLE.
The name polyethylene sounds scary, right?
When I first heard that name, it worried me. I don't want to make furniture that harms Nature. So I did my research. Turns out that polyethylene is a type of plastic that respects the environment. The material is 100% recyclable. Let's say that twenty years from now you take a furniture you bought today. You can undo the weaving and take out the material. You can recycle 100% of polyethylene and turn into something new. You could even do a new furniture. How cool is that?
Besides, the manufacturing produces no toxic emanations, no smoke and no additives.
THE COLOR OF OUR FURNITURE WILL NEVER FADE.
When we make our synthetic rattan furniture we don't think about you.
Well… As a matter of fact we do. But when we make our products we also think about you children and grand-children.
We want them to enjoy the furniture you buy today. This is why we produce every furniture with thick weave strands. We then protect it with the best UV inhibitors.
We want the furnishings to resist extreme sunshine. Try it. Put one of our furniture outdoor during all summer. Keep one inside the house. At the end of the summer place both furniture side by side. Do you notice any difference? You don't. Our furniture is fade-proof and the color will never change.
THE FURNITURE IS EASY TO CLEAN.
Synthetic wicker looks like real rattan but is way easier to clean.
I don't know about you, but I don't like to maintain furniture. Wasting hours to clean my synthetic rattan lounge chair? Sorry but not for me. If you are like me, I have a good news. You don't need to think twice about cleaning you synthetic rattan furniture. Brush any dust, wash with warm soapy water and rinse with clear water. That's it! How long did it take? I would say ten minutes. How often do you have to do it? Once a year.
Ten minutes of maintenance per year. Now we are talking.
SYNTHETIC RATTAN FURNITURE LOVE YOUR KIDS.
My best friends are kids.
Let me tell you something about me. Every time I visit my friends, I end up playing with their kids. I don't mean that I spend two minutes faking an interest in their games. I end-up spending all the time with them. They tell me about their stories. I tell them about time. We play games and laugh a lot. This is why I wouldn't make furniture dangerous for the kids. To manufacture our synthetic rattan we use no staples, nails, screws or pins. Nothing in our products can hurt your little ones. The furniture is not slippery when wet. Children can play around the furniture, jump on it or roll on it. Our synthetic rattan furniture is safe for you and your loved ones.
THE FURNITURE IS EASY TO MOVE AROUND THE HOUSE.
We use aluminium tubes for the frames.
As you know, aluminium is super light. Imagine a scenario. Summer is coming, and you have this three-seater sofa on your terrace. Next week-end you planned a barbecue with your friends. Moving this huge sofa in your garden would be great. No worries. You can move the sofa by yourself. You won't even break a sweat. The heavier part of the furniture is not even the sofa. It's the mattress. Take out the mattress. Move the sofa. Put back the mattress. This is it.
THE SYNTHETIC RATTAN FURNITURE WILL SUITS EVERY HOME.
Synthetic Rattan is available in various thickness, colors and shapes.
The furniture is appealing and will suit any interior design. Browse our synthetic rattan ranges to see the furniture designs we offer. There is styles and shapes for every taste. Once you found the furniture you like, you can choose the color you want. We show a color swatch below, but there is more options in stock. Send us an email and tell us what you like. We will send you all color samples that matches your needs. Enjoy.
ABOUT OUR SYNTHETIC RATTAN FURNITURE WHOLESALE.
We manufacture our Synthetic Rattan with High-Density Polyethylene.
We use aluminium tubes for the frames. The result is a light and strong furniture that resists rust.
BEST SELLER.
Here is the current Synthetic rattan furniture our customers love the most.

WEAVING STYLES.
Our synthetic rattan furniture is available in many weavings styles.
Here are the two most popular weavings.
FLAT WEAVING.
Flat weaves look neat.
The real name of flat weaves is Polypeel.
The weaves are flat and are 6mm wide.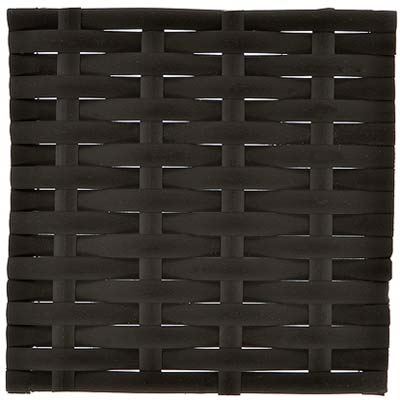 ROUND WEAVING.
Round weaves are thicker.
The real name of round weaves is Polyrod.
The weaves are round and are 2,5mm wide.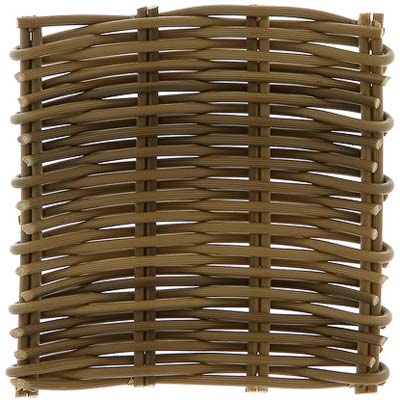 COLORS.
Our collection looks like natural rattan but offers more colors and textures.
We create a natural look by combining earthy colors with textured fibers.
We treat each strand according to its size. Every angle should reflect light with a beautiful glare.
Pick up a color in our swatch.

THREE-YEARS WARRANTY.
Our synthetic rattan is waterproof and weatherproof.
The furniture will face the test of time. Even if you leave it outdoor our synthetic rattan furniture will stay in your family for generation.
This is not a simple statement.
We offer you 3-years warranty for any problem resulting from a manufacturing defect.
3-years warranty against fading, cracking or splitting.
3-years warranty against structural damage.
3-years warranty against rust on the aluminium frames.
SYNTHETIC RATTAN REVIEWS.
Let see what our customers have to say about our Synthetic Rattan collection.
"Last year I did some renovation in my restaurant. We changed the terrace with synthetic rattan tables and chairs. Great quality and good price."

Bruno, Cannes, France.
"I live in Singapore and I ordered sofas for my apartment."

Remus, Singapore, Singapore.
"I asked Farida to decorate my Spa in Kebayoran. She helped me create a great atmosphere and I love the result. Synthetic Rattan is a good choice. It is easy to clean and it is waterproof. My clients are happy. The place looks elegant and feels clean. Soon I will ask Farida to work on the interior design for my house in Semarang."

Mutiara, Jakarta, Indonesia.
MORE COLLECTIONS?
TEAK FURNITURE: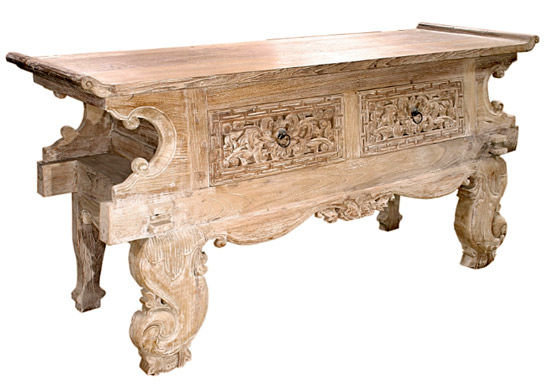 Create a delicate and elegant atmosphere in any home with our premium Teak furniture.
SUAR FURNITURE: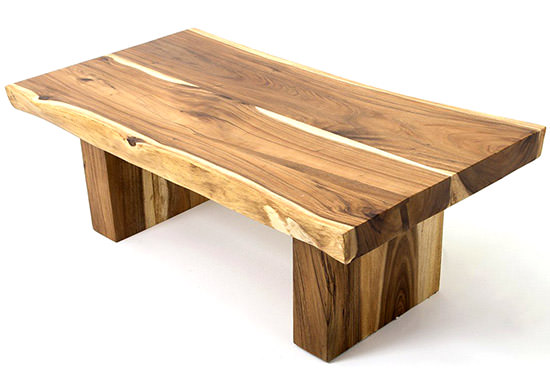 Suar furniture is robust and beautiful. It makes an instant statement in a room.
HOME ACCESSORIES: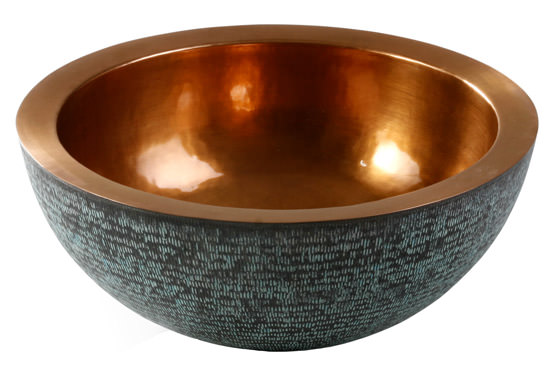 Accessories are a clever addition to any order. It adds great value at no extra transport cost.


More information about resin wicker furniture.